HIRING! Manga Typesetters
Creative Connections & Commons Inc. is looking for talented and passionate manga typesetters!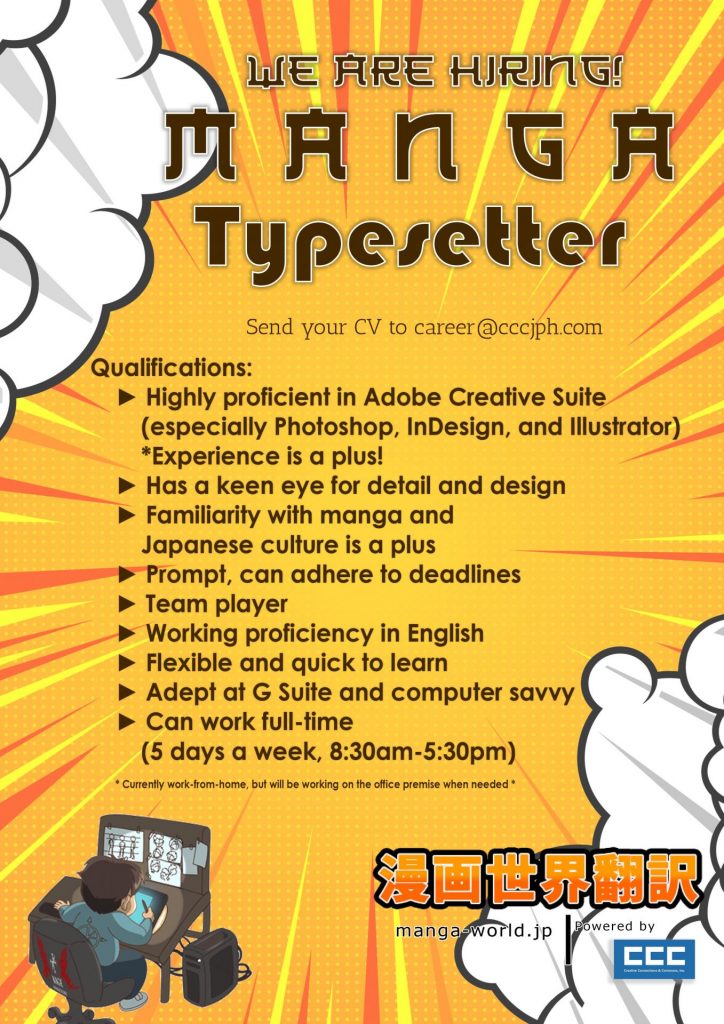 Join a professional and fun team of manga typesetters who have mastered the art of typesetting and have become one of the most trusted typesetting service providers all over the globe.
We partner with major Japanese, Korean, and American publishers to bring their localized manga, webtoon, or comics to different corners of the world and provide joy and entertainment to readers. Through these projects, we will help you grow to become the manga typesetter you want to be.
Manga Typesetter Job Qualifications
Highly proficient in Adobe Creative Suite (Photoshop, InDesign, Illustrator)
Has a keen eye for detail and design
Can adhere to deadlines
Team player
Has working proficiency in English
Flexible and quick to learn
Adept at G-suite and computer savvy
Can work full-time (5 days a week)
Familiar with manga and Japanese culture is a plus!
What are you waiting for? Apply!