HIRING! English-Russian Translation Checkers
CREATIVE CONNECTIONS & COMMONS INC. is looking for meticulous and dedicated English-Russian translation checkers for remote translation work.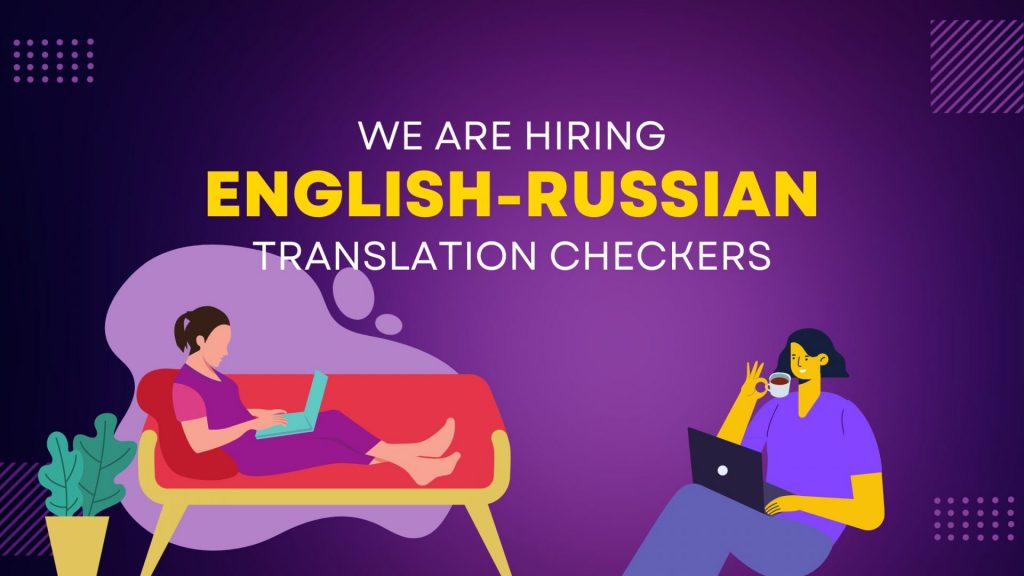 Project Description
The project aims to translate patterns of daily conversations. The translation output will be used for a multilingual speech translation system, which aims to support and enhance the daily life of Russian nationals who are living in Japan.
Project Duration
The project is scheduled to start on April 2022, and will end on January 2023.
Minimum Qualifications
– 18 years old or above
– Native Russian speaker
– Must have at least a professional working proficiency in the English language
– Must be able to meet weekly deadlines and project quotas
Compensation, Payment Method, and Payment Schedule
– 8 JPY per sentence (There are about 10 words per sentence on average; Based on previous data, it takes about 20 to 30 seconds to post-edit and/or re-translate sentence)
– Payments will be sent through Transferwise
– Work done from 1st to 31st will be paid on the 30th of the next month
Example: Work done from March 1 to March 31 will be paid on April 30
Application Process
1. Kindly fill up the application form and attach your CV.
2. HR will send the applicant a non-disclosure agreement and the applicant will return it within 48 hours.
3. Upon receipt of the signed non-disclosure agreement, HR will send the trial exam, and the applicant will return it within 48 hours.
4. Checking of translation exam may take up to five business days. Regardless of the result, the applicant will receive a message from HR.
5. Project onboarding
6. Project commencement